Increase Member Engagement with a Custom Premium Website Template
Thursday | September 7, 2023
---
Data Prove Success
By examining the data of visits to these sites over time, we can tell that the extra effort and love put into the overall look of the sites paid off in spades. User engagement and visits over time have risen approximately 30-50% in some cases (membersfirst.coop and unitedpower.com). 
The previous websites for membersfirst.coop and unitedpower.com were hosted utilizing the Co-op Web Builder platform. Both cooperatives decided to pursue a redesign, by contacting us to develop a custom theme that would enable them to create beautiful pages and content.
To discover more about our add-cost development services, visit the Co-op Web Builder Packages section of this website.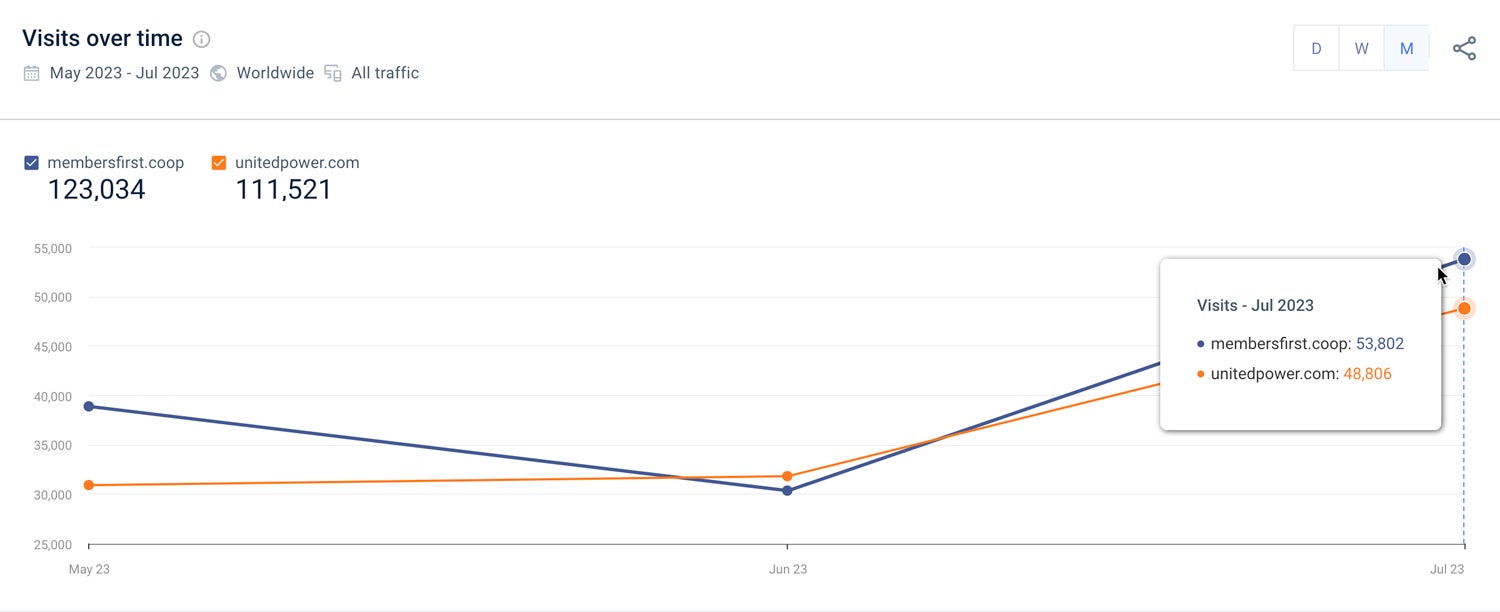 Top 5 Custom Designed Websites
As we near the end of Q3 2023, we should look back and celebrate some stellar website launches that occurred this year.
When starting a new project, the motivator is usually the same, to create a curated stand-out website design and foster a truly special experience for the members.
Below you will find various electric cooperatives that took advantage of our enhanced packages to develop special features and functionality. The goal for each of these projects was to ensure next level content design experience for their members, and to set the quality bar as high as ever before. The results were fantastic, and we wanted to share the successful launch stories below with all.
Click on any of the screenshots to browse your fellow cooperative new websites. Then feel free to admire and acquire best practices, so you can think about your ideal redesign next.
Don't miss out! We are offering FREE design consultations this year, and would love to help redesign your website next. Feel free to reach out to us with any questions or to talk and get the ball rolling. Let's discuss how to level up your website's current design together.
We previously celebrated these site launches on LinkedIN, but felt they were worth showcasing again, just in case anyone missed these awesome best class examples.
Enjoy.