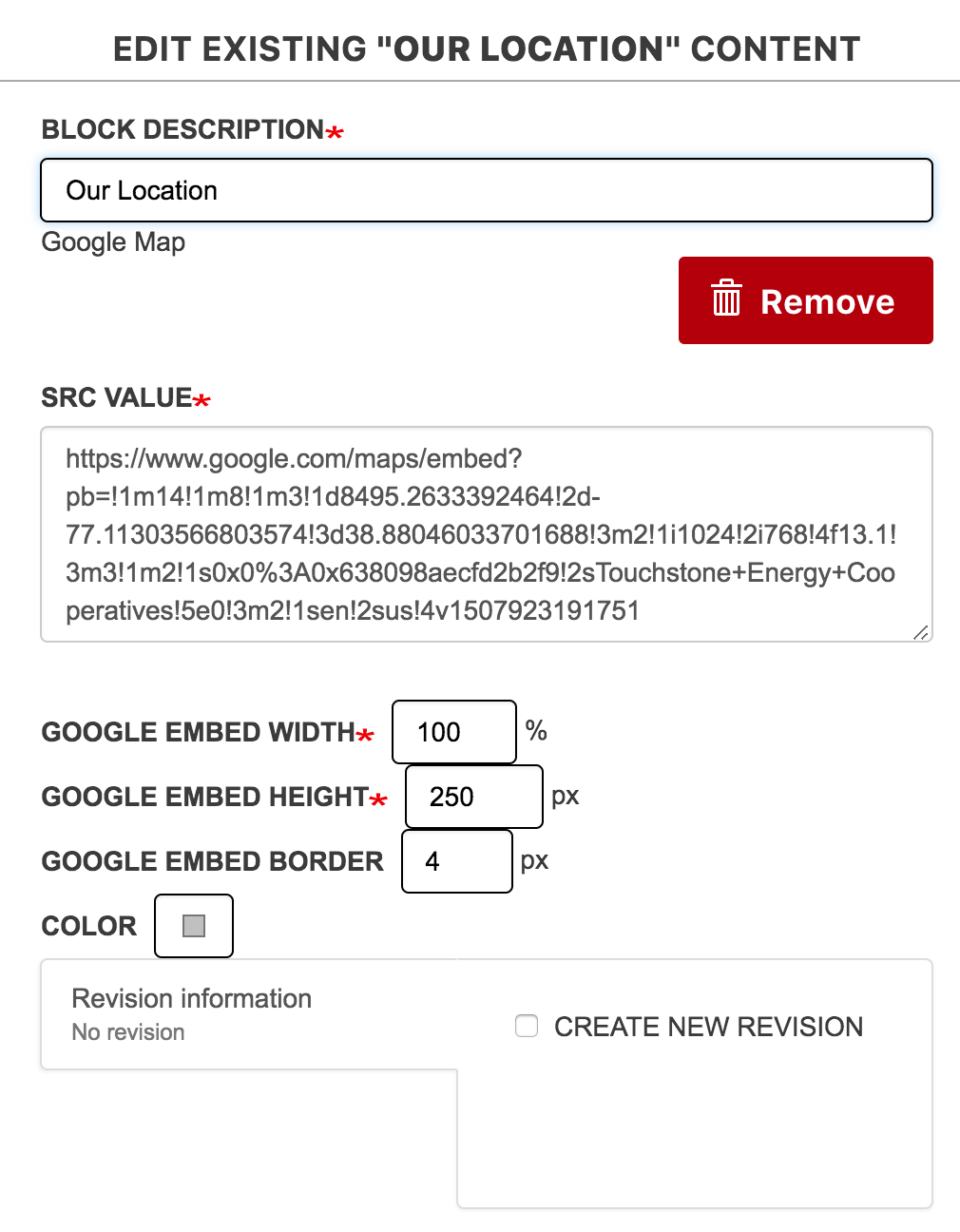 Google Map Example
Easily embed maps from Google with just the SRC portion of the code that Google provides to you.
Choose the width, height, border and even the color of the border within the user interface.
No longer do you have to worry about trying to keep the map responsive, the component takes care of this for you.